18 Mar

Tonic Health, a Natural Healthcare Business that Produces Vitamin-Rich Drinks to Boost the Immune System, Receives Investment from Several Henley Business Angels Members

Tonic Health, a natural healthcare company that combines all-in-one vitamins, minerals and plants into a drink that fuels the immune system to help end unnecessary illness, has received investment from Henley Business Angels members. This investment contributes to a total funding round of £463k.

The problem that Tonic Health addresses is the poor performance of many 'over the counter' drugs that suppress the body's immune system to reduce symptoms without treating the illness, not to mention the negative side effects that range from inflammation treatments that can cause gastric ulceration to cold medication that blocks mucus production and makes it easier for a virus to spread. Tonic Health instead focuses on boosting our natural biochemistry to fuel health, producing supplements that consumers can take daily to fuel their immune systems or take when ill to speed up recovery without the unwanted side effects.

Tonic Health's products are already sold nationwide in several major retailers, including Sainsbury's, Boots, WH Smith and Whole Foods. Having already secured over £450k in sales since launching in 2020, the company has also secured a listing with Walmart.com in the USA and reached over 2,000 distribution points within the UK.

Tonic Health plans to use the investment to build on its sales and marketing strategy. The company is particularly focused on expanding into the USA, with the US health market expanding rapidly at more than $500m per year.
Sunna van Kampen, Founder of Tonic Health, spoke positively about the investment: "The opportunity to work with Henley Business Angels and Henley Business School was super exciting as they have an excellent track record and are one of the most highly regarded Executive MBA programmes in the world – to be able to tap into that knowledge will be incredibly helpful."
Jurek Sikorski, Founder and Director of HBA, was also delighted by the news, commenting: "The focus of Tonic Health on immune system health and the company's potential for high growth resonated with HBA members who invested. Tonic Health's effervescent tablet, their leading product which provides important vitamins and minerals in a plant based and vegan friendly formulation, won favour, as did the pleasant taste of the drink. HBA wishes Sunna and Tonic Health great success in achieving its ambition to become a global business."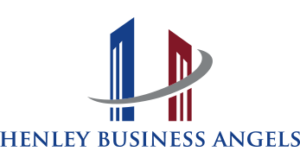 HBA is sponsored and supported by:


HBA is a member of: